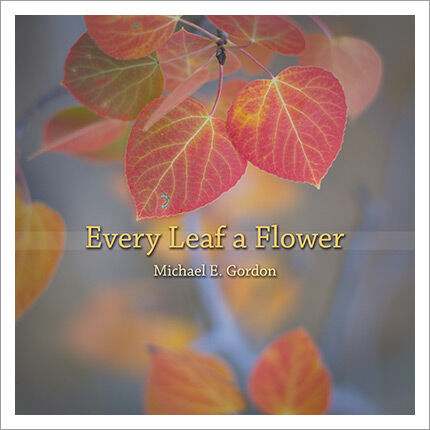 "Lovely. Moments of peace in a troubled world."
Gary Anthes

Every Leaf a Flower is an elegant 8x8" 66-page softcover book featuring twenty-eight of Michael's favorite autumn photographs from the west. Books ordered from this website are personally autographed by Michael and shipped via U.S.Postal Service Priority shipping.
Every Leaf a Flower can be fully previewed on YouTube. Please be sure to choose 1080p resolution for the highest quality experience.
Digital downloads are available at MagCloud for only $7.95. Please note that book/download purchases made through MagCloud are unsigned/not autographed.

International shipping rates may exceed the cost of the book. Please inquire for shipping rates to your country.