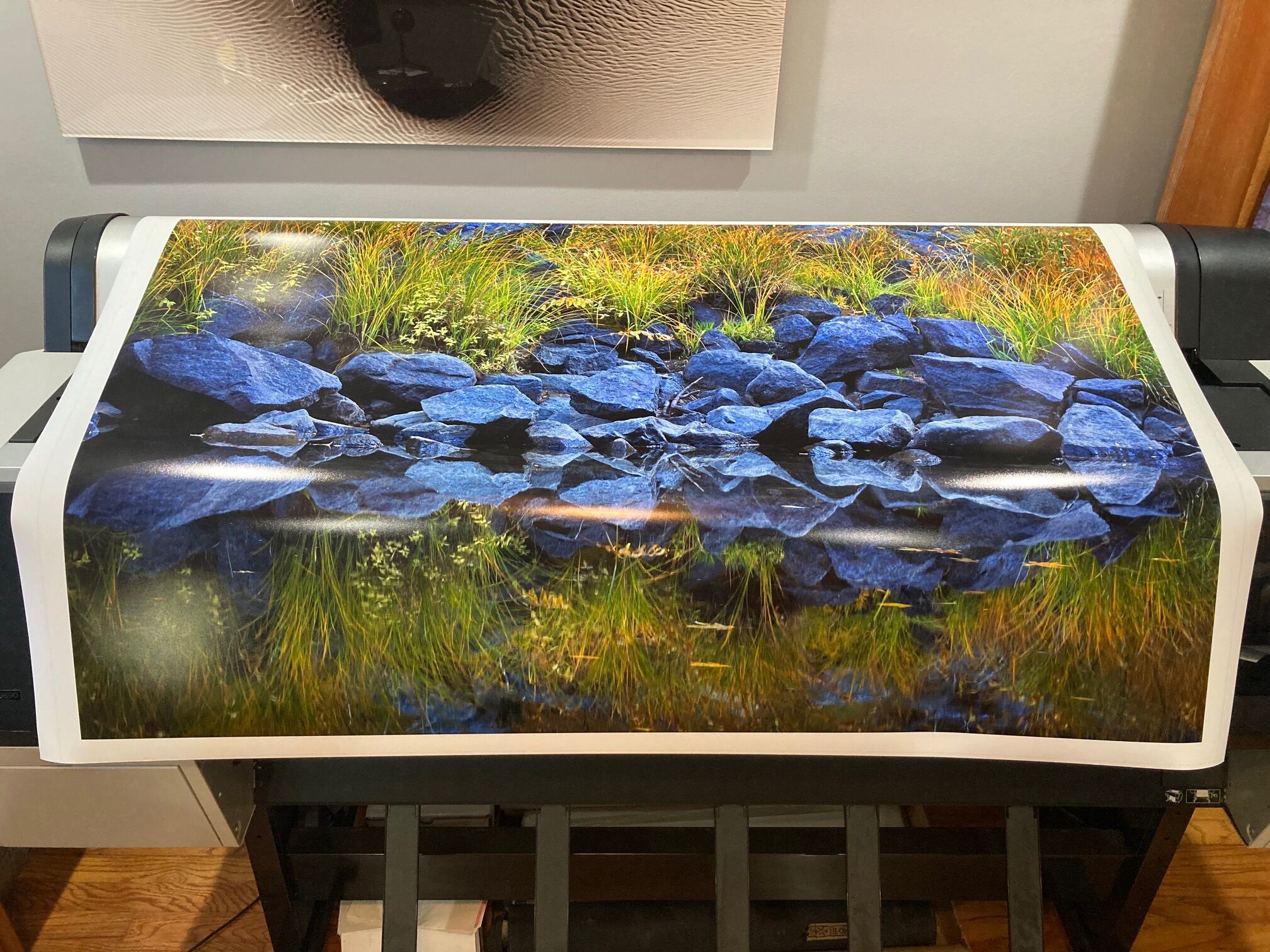 The Artful Process & Print
March 25-28, 2024

Death Valley National Park, California
Limited to only 10 photographers; $2095 per person
Come join us for this unique process and print focused photography workshop!
IMPORTANT:

Before signing up to this workshop, please make sure you read our Cancellation and Refund policies at the bottom of this page
If you have attended any past workshop with Michael or Chuck, you can claim a 10% discount on your registration fees using the coupon code ALUMNI10
Most print makers agree: a photograph doesn't exist until you hold in your hands your own self-made print. Learn every facet of turning your RAW pixels into a creative fine art print with Michael and Chuck Kimmerle. We welcome you to join us for this unique process and print focused photography workshop (color AND monochrome), where every participant returns home with a fine art print! Michael and Chuck are not only experienced photographers, they are inspirational and passionate instructors and creative print makers who collectively possess more than a half century of traditional and digital darkroom experience. They each have many years of exhibition experience (group and solo) featuring their own prints and have been working with desktop and wide format inkjet printers for nearly twenty five years.
This workshop offers a superb mix of location photography (we will enjoy three field shoots during this workshop) with group and personal instruction in Adobe Lightroom and Adobe Photoshop over three and a half days of intensive classroom work (processing and printing) in one of the most visually compelling locations in the world, Death Valley National Park, California. Our workshop topics include Precise Field Capture Techniques for Printing; Digital Studio Setup; Editing and Processing Considerations and Workflow (including selections, non-destructive adjustment layers, layer masks, selections, blended exposures, dodging/burning, B/W conversion…); Color Management; Printers, Papers & Printing; Black & White Output; Finishing & Display; and so much more! We will have two Epson printers on hand during the workshop with the ability to make both color and monochrome prints, on glossy or matte surfaces.

This workshop begins at 9am (Pacific Standard Time) on March 25, 2024, and concludes at NOON (Pacific Standard Time) on March 28, 2024. We hope to see you in Death Valley!

Audience
This workshop is designed for those who have some experience using at least Adobe Lightroom. Adobe Photoshop experience is helpful but not required. A personal laptop is required.

This workshop is recommended for:
Color OR monochrome photographers. We will cover process and output for both during this workshop
Photographers who wish to venture beyond the use of presets and panels to explore creative print-making
Photographers who are comfortable with basic RAW conversion and basic use of Lightroom
This workshop is NOT recommended for:
Photographers who lack basic knowledge of photography fundamentals (camera operations; ISO, aperture, depth-of-field, etc.) or basic processing fundamentals (using Adobe Lightroom and/or Adobe Photoshop). All participants should arrive with some basic experience under their belt;
Photographers who prefer presets, apps, and panels and getting their processing work done quickly. Creative print making takes an analytical and slower (better) approach.



What is Included
Your workshop tuition includes all classroom instruction, materials (ink and paper), location guiding, and 100% of Chuck's and Michael's attention focused on you. Upon registration, we will send you an informational PDF to assist with your workshop preparations. Carpooling to our locations within the Park is required by the National Park Service and will be orchestrated daily by Michael and Chuck.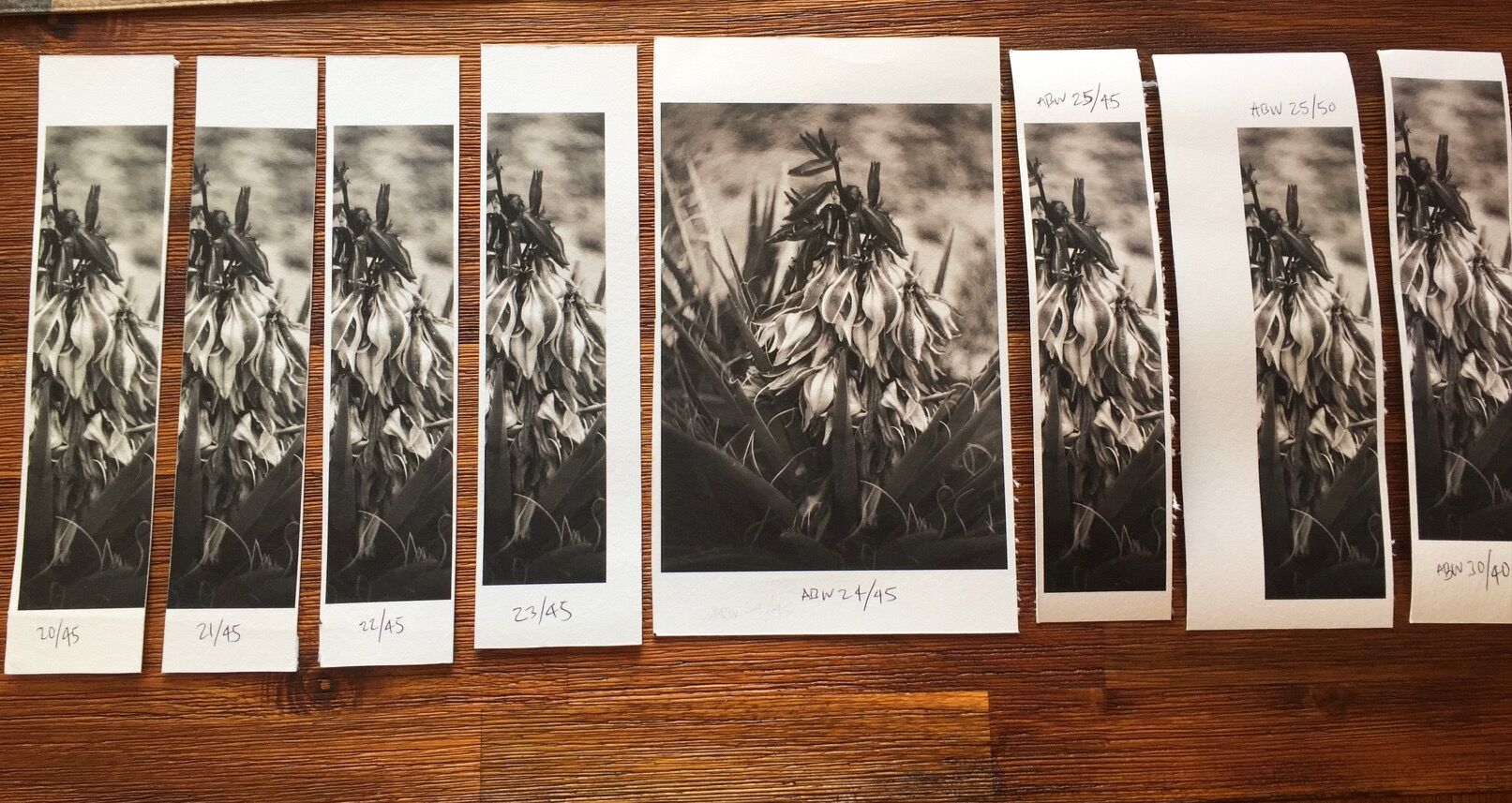 What is Not Included
Lodging, meals, airfare, car rentals, Park entrance fees, camera gear, and a personal laptop are not included, nor are any other items of a personal nature. Lodging is reserved for our group. Participants will be required to transport themselves to and from our meeting location at Stovepipe Wells Village, Death Valley National Park, California. Anticipate a 2-3 hour travel time to/from Las Vegas (airport code LAS).
Location
This workshop will take place in the incomparable Death Valley National Park, California.

Registration and Payment
To guarantee your participation in this workshop, full payment is required at the time of registration.

Cancellation Policy
There is always a possibility that we may cancel a workshop, and we reserve the right to do so at our discretion for any or no reason. Should we decide to cancel, we will refund your registration fees in full. If you are concerned about recovering other expenses, please consider purchasing travel insurance. If you wish to cancel your participation for any reason, you must do so in writing.

It is impossible to predict weather when scheduling a workshop. What some may consider "bad" weather often makes for the best photography. Participants should come prepared for all desert weather conditions (cold, hot, snow, sun, rain). A gear and clothing checklist is provided to all registrants.

Refund Policy
If you cancel 60 days or more from the workshop start date, you will receive a full refund minus a $500 administrative fee and our payment processing fees (e.g., PayPal, etc.)
If you cancel 30-59 days from the workshop start date, we will refund 50% of your registration fee minus our payment processing fees (e.g., PayPal, etc.)
No refund will be given if canceling 29 days or less from the workshop start date
We make NO EXCEPTIONS to our refund policy. Given our limited group size, an empty seat in a workshop is a significant loss and this is our way of protecting ourselves. You may protect yourself, too, at your own discretion, by purchasing travel insurance.

If the workshop is canceled by Michael E. Gordon or Chuck Kimmerle for any reason, a full refund will be provided.
Please contact Michael or Chuck with ANY questions you may have about this workshop. We sincerely thank you for your registration.