Biography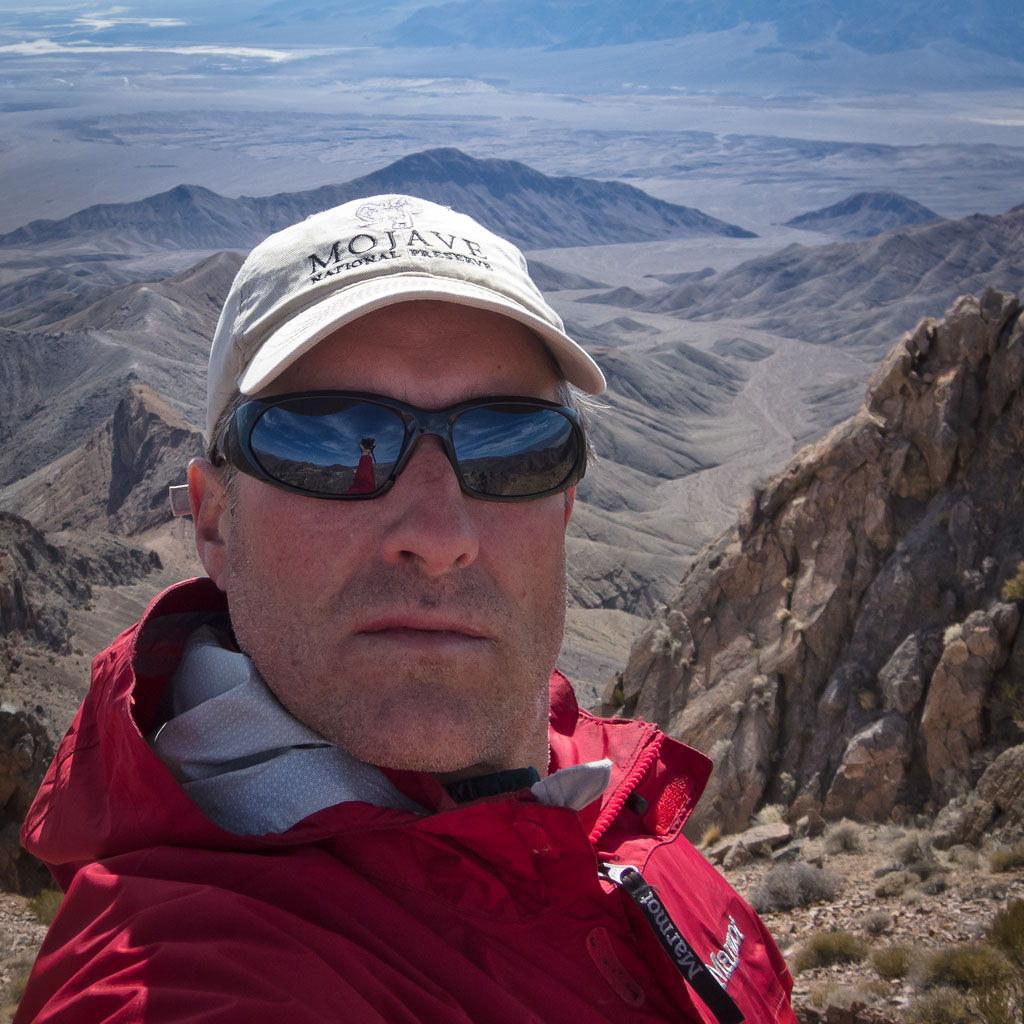 Michael E. Gordon is an award-winning fine art landscape photographer best known for his black and white 'Desert' series which, says Broughton Quarterly, portrays "stunning ethereal beauty from terrain where others see only a bleak landscape." A lifelong student of nature and wilderness, Michael's intimate relationship with the natural world yields quiet images of depth and discovery.
Michael's photographs have been published in and on the covers of numerous magazines, web publications, calendars, textbooks, and music CD's. He is represented by art galleries in the U.S. and Europe, and his fine art prints are held internationally in the private collections of the United States Embassy, Kaiser Permanente; Milken Family Foundation; The Wilderness Society, and many others. Publications and clients include Arte Fotográfico, Backpacker magazine; View Camera magazine; Rangefinder magazine; Broughton Quarterly; Pew Charitable Trusts; T-Mobile; Defenders magazine (Defenders of Wildlife); The Wilderness Society; Campaign for America's Wilderness; USDA Forest Service; Brooks/Cole, and many more. Awards and recognition include International Photography Awards, Prix de la Photographie, Paris, and Black & White Spider Awards. In early 2015, Michael was a featured on-camera Death Valley expert in an NHK Japan full-length documentary film.
Michael's love for and commitment to the preservation of imperiled landscapes in California and the American West stretches beyond his photography. His 20-year service as volunteer ranger in the San Gorgonio Wilderness has earned him a President's Gold Volunteer Service award. He has served on the Board of Directors for the San Gorgonio Wilderness Association and is currently serving on the Board of Directors for the Mojave National Preserve Conservancy. His photographs have been instrumental in the campaigns of The Wilderness Society, Campaign for America's Wilderness, National Parks Conservation Association, and Southern Utah Wilderness Alliance, and have helped to shape wildfire management and solar energy policies, and to advance federal Wilderness designation and expansion.
Michael owns and operates Death Valley Photo Tours - Death Valley National Park's leading photo tour company - and Great Printer Profiles, the leading provider of custom printer profiles for photographers and print makers. He annually leads numerous photo workshops and tours for photographers of all levels, is co-founder of Visionary Photography Workshops, and teaches for The Los Angeles Center of Photography. He lives in an historic 105-year-old California bungalow in Long Beach, California, with his wife Shauna, and their menagerie of rescued animals (including Mojave the dog).
You can also find Michael on Facebook and Instagram.